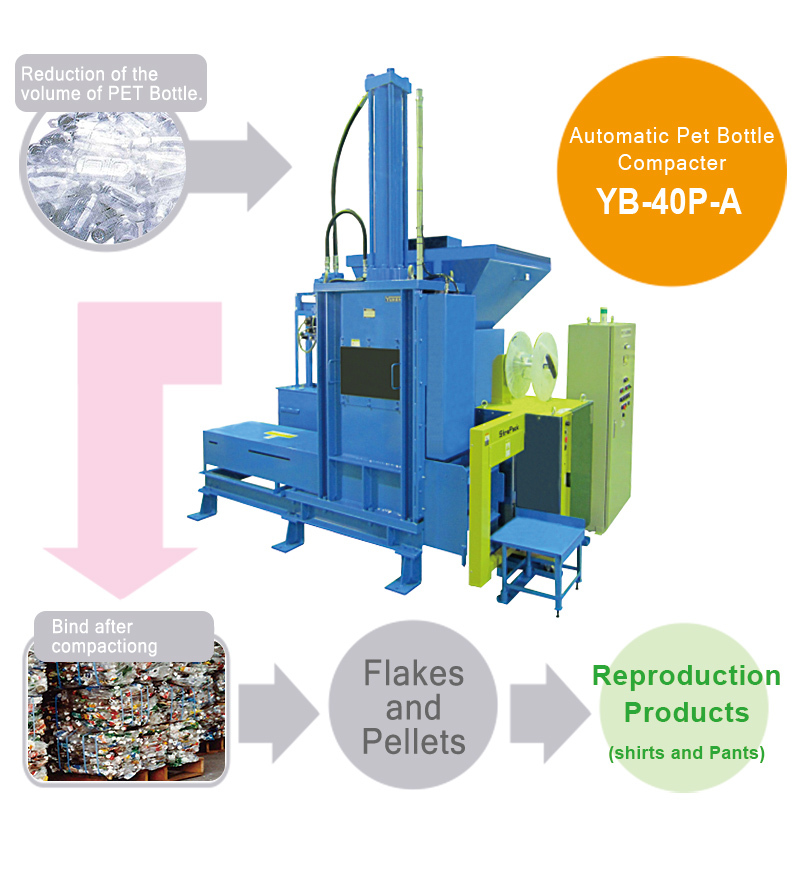 February 9, 2022
WHAT'S NEW
0 Comment
How to reduce carbon emissions in your industry with Yuken's PET Bottle Compactor and Multi Compactor.
With the government striving for net zero emissions by 2050, industry needs to look at ways to combat emissions, whilst continuing to improve processes and streamline production. These actions include energy efficiency; switching fuel to a combined heat and power source or renewable energy; using materials efficiently; and recycling.
What can your business do?
These may seem like big issues to tackle so first and foremost speak with your regional business support hub – Local Enterprise Partnerships, Chamber of Commerce, local government offices – and start by commissioning an energy audit of your business or put an energy management team in place.
Immediate Solutions
Tackle smaller and more obvious issues in the workplace too. Yuken Europe offers a range of machinery to help reduce waste, improve storage facilities and streamline your production process, all of which reduces costs too.
We're all very aware of the impact plastic bottles have on the environment even though PET bottles are recyclable and can be transformed into other products. Collect and source these waste bottles quickly and efficiently with Yuken Europe's PET Bottle Compactor. The compactor uses the power of hydraulics to compress the bottles, binding them together into large blocks and compressing them into bales 1/10th of their original volume, which is perfect for storage, transportation, and recycling!
Storage is made effortless with the compressed and bound bottle bales being far easier to handle and carry. They can be stacked for easier storage, taking up far less space than loose bottles and making them much safer to store and transport. This also makes for a tidier and safer work environment, and transport costs are reduced improving productivity too, which in turn reduces the impact on the environment, with less lorries on the road.
The recycled PET bottles can then be made into flakes and pellets for use in the manufacturing of a variety of products – clothing, bedding and even carpets – which ultimately pays for itself with the new raw product being sold to companies who manufacture these recycled products.
For a wider variety of waste packaging including cardboard, PET bottles and trays and plastic packaging, consider Yuken's Multi Compactor. It uses hydraulic power to crush and compress cardboard trays and packaging into bound large bales with the compressed materials being reduced between 1/5 to 1/10 of their original volume. Once the waste material has been sorted, simply load it into the machine and press start and the machine does all the work for you. You're then left with a large, compressed bale of recyclable materials making it far easier for you to store and dispose of.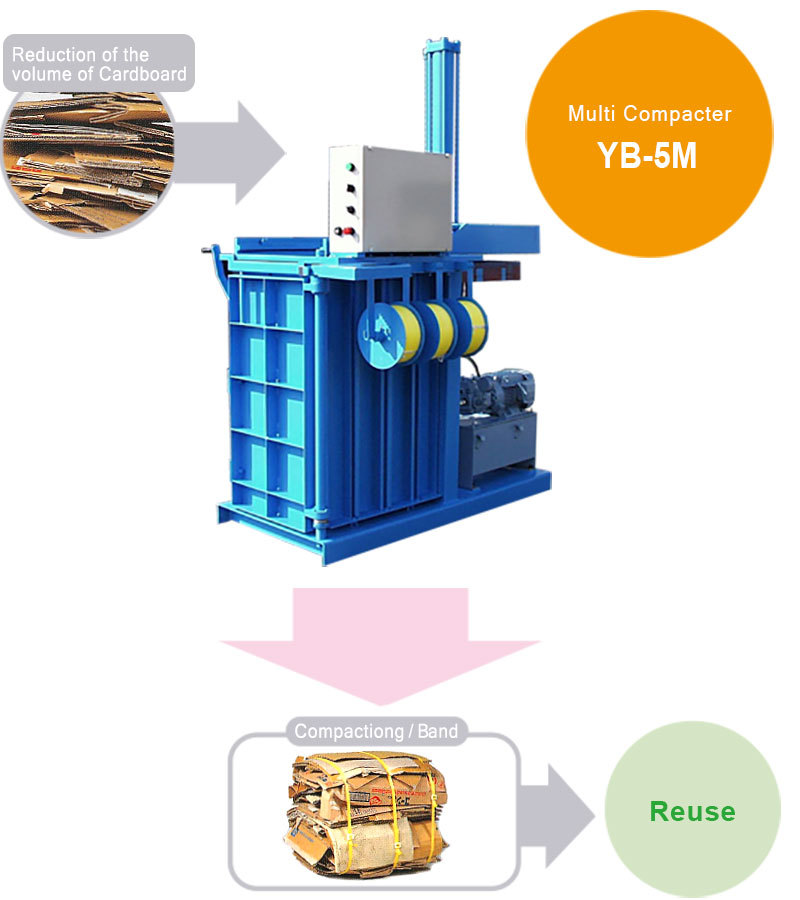 Used as part of your waste management system, the Yuken Multi Compactor and PET Bottle Compactor helps to increase workforce efficiency, improves your recycling rates and dramatically reduces the cost of waste disposal with economic benefits included too.
For more information about the PET Bottle Compactor 
Learn more about the Multi Compactor
If you are interested in purchasing a PET Bottle Compactor or Multi Compactor, contact Yuken today and their experts will be happy to discuss the best option for you.
Call the experts on +44 (0)151 486 4696 or email office@yukeneurope.com 
For more information about Yuken visit https://www.yukeneurope.com/
Why Choose Yuken Europe Hydraulic Specialists?
Yuken is recognised globally for its outstanding products and bespoke services
Yuken listens to their customers so they can fully understand your needs and what you want from them
Yuken Europe Hydraulic Specialists provides the best solution so you can be prepared for any challenges you may face
The company dates back to 1929 in Japan and from 1980 as Yuken Europe Ltd.
Yuken offers a bespoke service in design and build of new devices for customers
MACH Exhibition 4-8 April 2022
Visit Yuken Europe Hydraulic Specialists at the MACH Exhibition in April 2022. The MACH Exhibition is the UK's biggest event for inspiring, innovating and connecting manufacturing. Organised by The Manufacturing Technologies Association, a trade association for the engineering-based manufacturing sector, the exhibition is being held at the NEC, Birmingham, UK, 4-8 April 2022. To learn more about the exhibition and to book your tickets visit www.machexhibition.com