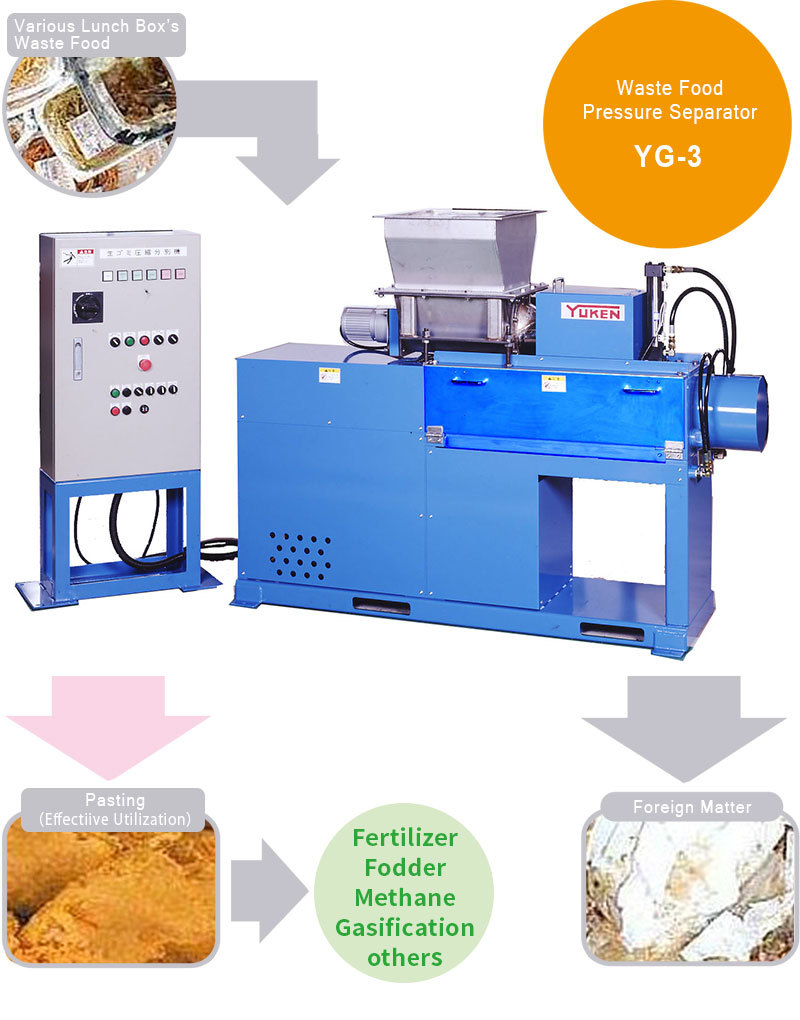 November 29, 2021
WHAT'S NEW
0 Comment
Helping you to achieve your environmental objectives: The Yuken Pressurised Waste Food Separator and Compactor and the Yuken Plastic Waste and Plastic Bag Compactor can reduce waste in your  manufacturing process.
What are the take homes from COP26?
The recent Glasgow Climate Pact involving 197 countries, negotiated towards an agreed limited global warming of 2 degrees, with ambitions of restricting to 1.5 degrees. A very clear message was delivered over the course of the conference that
"We cannot afford to wait to act against the threat of climate change. We must work together to protect our planet and people and ensure a greener more resilient future for us all."
What can we do in our everyday lives?
We all know that the simple things – turning lights off, not leaving engines idling, drinking from reusable cups and alternative methods of transport – are an easy step in the right direction but with time running out to reverse the effects, we need to start thinking bigger.
How Yuken can help to achieve those ambitions?
Yuken Europe, synonymous with cutting edge hydraulic design and technology is an obvious solution, by working towards cutting and reducing emissions with the added bonus of time-saving benefits also.
Yuken can help achieve some of the priorities quickly and simply – with its  commitment to emissions reduction; adaptation; minimising and addressing loss and damage – and together we can achieve these goals.
Two of the compactor products by Yuken, the Plastic Waste and Plastic Bag compactor and the Pressurised Waste Food Separator and Compactor.
Pressurised Waste Food Separator and Compactor an incredible tool for recycling unused and old food preventing huge amounts of waste. Using hydraulics, it compresses food waste under high pressure, turning the resulting product into a useful resource.
The machine can de-package food items then compresses the food waste into a paste for reuse. The packaging is also compressed and separated for disposal or recycling, preventing food wastage.
The compressed food paste can be used in a wide range of industries and the benefits are vast.
Industries that benefit from using the Pressurised Waste Food Separator and Compactor:
Supermarkets
Catering companies and large restaurants
Animal feed, compost and fertiliser manufacturers.
Green energy generation
methane gasification
How it benefits the industries:
Compacting waste into much smaller sizes
Smaller food waste bundles create more space
Less mess, better hygiene
Improved company productivity with less bin disposals and disposal journeys
Reduced impact on the environment with less vehicles on the road
Cost saving benefits
New product for resale
All this helps companies to re-use and re-sell the food waste, meet their environmental policy targets and save money on food waste.
Similarly, the Plastic Waste and Plastic Bag Compactor addresses the issue of plastic waste. The machine helps significantly reduce costs, improve safety, save space and time whilst also helping the environment. The machine compresses the waste into smaller volumes, pressing it together and securely binding it. The product is ideal for dealing with:
PET bottles
waste plastic
plastic bags
Styrofoam trays
cartons and other plastic waste
The plastic waste used in so many products, coming in all shapes and sizes, generating a large amount of mess, which makes it harder to organise and store, and creates potential hazards for your workers. The machine quickly and efficiently compresses the plastic waste, no matter the size or shape, into larger blocks and the resulting compressed plastic is much easier to handle, stack neatly, store and carry. Once compressed the plastic blocks are much easier to be transported, reducing the number of journeys and lowering transport costs. The compressed plastic blocks are also a lot less likely to become loose when travelling, reducing the number of possible hazards when transporting.
The compressed blocks can be re-used to create plastic products or fuel which saves you money and helps the environment.
The Plastic Waste and Plastic Bag Compactor is ideal for a variety of businesses including:
Supermarkets
Wholesalers
Warehouses
Manufacturers
Distribution centres
Retail stores
For more information about the Plastic Waste and Plastic Bag Compactor visit
Learn more about the Pressurised Waste Food Separator and Compactor in action at
If you are interested in purchasing a Pressurised Waste Food Separator and Compactor or Plastic Waste and Plastic Bag compactor, contact Yuken today and their experts will be happy to discuss the best option for you.
Call the experts on +44 (0)151 486 4696 or email office@yukeneurope.com
For more information about Yuken and the Kiriko Automatic Shavings Compactor click
Why Choose Yuken Europe Hydraulic Specialists?
Yuken is recognised globally for its outstanding products and bespoke services
Yuken listens to their customers so they can fully understand your needs and what you want from them
Yuken Europe Hydraulic Specialists provides the best solution so you can be prepared for any challenges you may face
The company dates back to 1929 in Japan and from 1980 as Yuken Europe Ltd.
Yuken offers a bespoke service in design and build of new devices for customers
MACH Exhibition 4-8 April 2022
Visit Yuken Europe Hydraulic Specialists at the MACH Exhibition in April 2022. The MACH Exhibition is the UK's biggest event for inspiring, innovating and connecting manufacturing. Organised by The Manufacturing Technologies Association, a trade association for the engineering-based manufacturing sector, the exhibition is being held at the NEC, Birmingham, UK, 4-8 April 2022.
To learn more about the exhibition and to book your tickets –