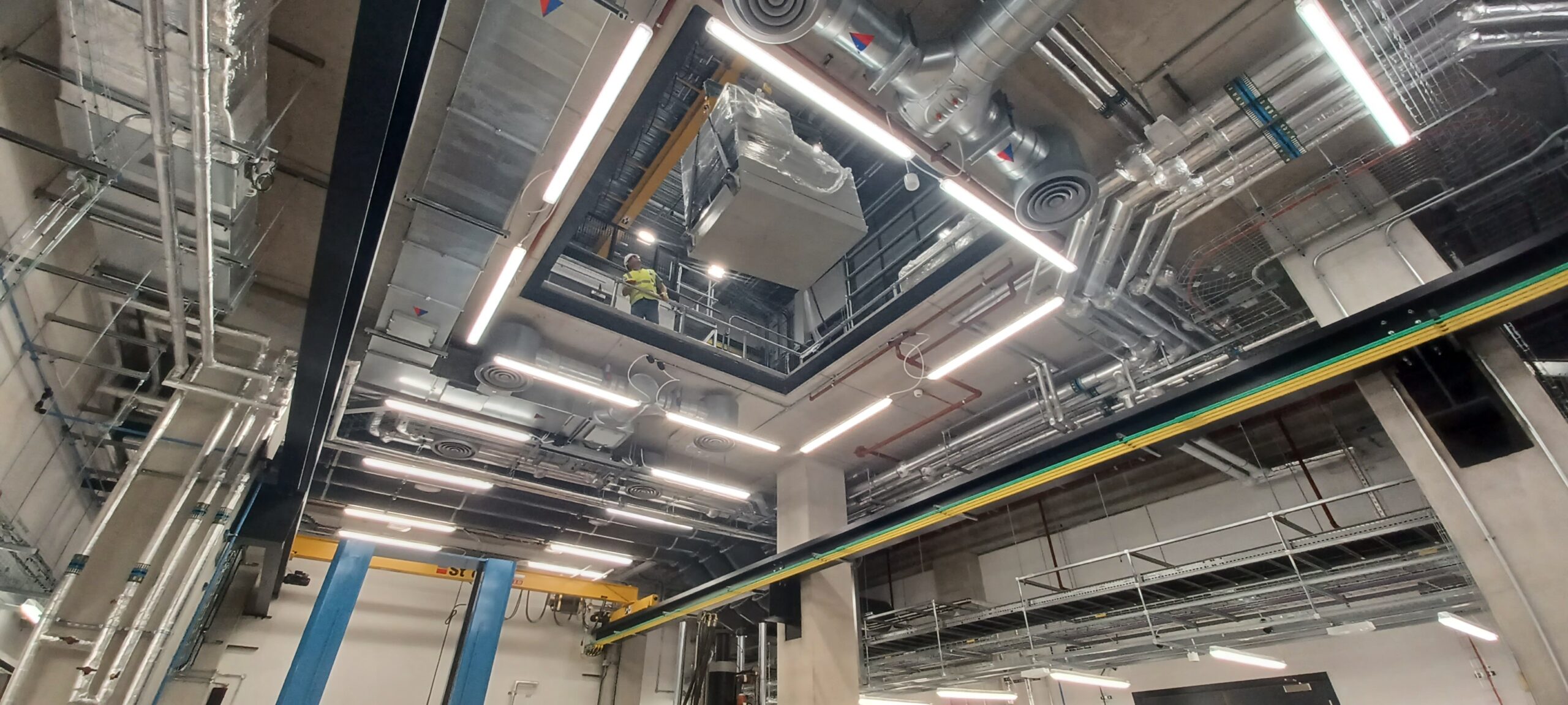 April 14, 2023
WHAT'S NEW
0 Comment
Manchester University Hydraulic Ring main System
Being the first university to offer a degree in engineering, the University of Manchester has a pioneering legacy.
The client:
University of Manchester 
Their school of engineering offers research that is academically excellent, advancing engineering knowledge and addressing challenges of industrial and societal importance. Maintaining expertise across engineering disciplines, they place society reaping the rewards of engineering research as a priority. They also possess an array of experimental facilities with unique capabilities in thermal hydraulics, as well as in-depth expertise in a variety of flow and thermal diagnostic techniques. Yuken worked within the fit out of the University of Manchester's hydraulics department, contributing to already world-leading facilities.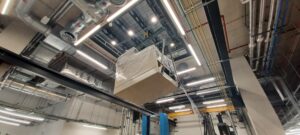 Engineering and Materials at The University of Manchester MECD had commissioned ARUP to conduct a feasibility study. This study was based on the possibility that a hydraulic ring main with one central hydraulic power unit would be more economical and efficient than using individual smaller hydraulic packs to provide power to the individual lab hydraulic press units. These units are used for educational purposes within the pioneering engineering labs at the University of Manchester.
It was concluded that a large ring main system with a central Hydraulic Power Unit would be more efficient, and Yuken won the contract to supply this equipment.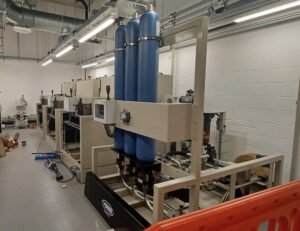 Yuken was challenged with the task of providing a system that would have levels of redundancy should part of the equipment fail or require maintenance. This would ensure the Hydraulic Power Unit (HPU) would still be capable of providing hydraulic power. We made the decision to make the Hydraulic Power Unit modular. Three smaller 90kW HPUs were connected to make one larger unit, should one fail, the others could support the demand ensuring the highest levels of safety. Auxiliary system unit was also connected to this arrangement which housed all the filtration and cooling required to keep the hydraulic fluid in good condition. 
The Solution
Yuken not only had to design the pipework that ran throughout the building to two large labs on different floors, but we had to design a safety shutoff system. This is to prevent pressurised hydraulic fluid being supplied to the labs should an emergency occur. This high level of safety is accompanied by superior alarm, warnings monitoring, and remote access and support. The remote access control system was designed with an auto mode. When in auto mode the system would only run the required motors and necessary valves automatically to save energy where possible. We are environmentally conscious in our work, providing only the output power that is entirely necessary.  
At Yuken Europe we were so pleased to be part of such pioneering work, paving the way for the next generation of hydraulic engineers.  
Yuken Europe who we are 
Yuken Europe is part of the Yuken Group; a global company which has provided world class hydraulic engineering services since 1929.
Why Choose Yuken Europe Hydraulic Specialists?
Yuken is recognised globally for its outstanding products and bespoke services
Yuken offers a bespoke service in design and build of new devices for customers
Yuken listens to customers to fully understand your needs
Yuken Europe Hydraulic Specialists provides the very best solutions helping you to face challenges head-on
Providing precision engineering services since 1929 in Japan and from 1980 as Yuken Europe Ltd.
To speak to an expert today contact us