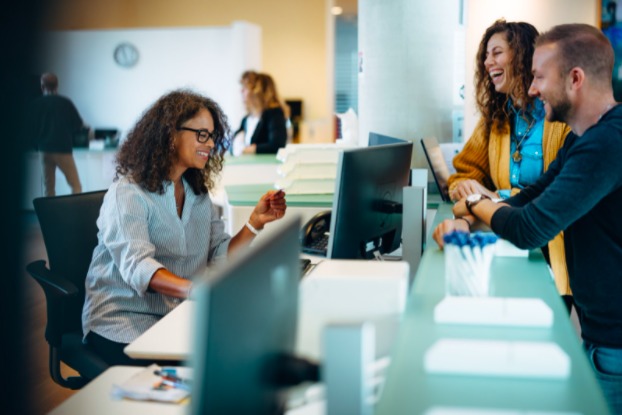 January 27, 2022
WHAT'S NEW
0 Comment
Summary of Job Role
The Sales /Customer Services role is important to the operation of the company's sales function and we invite enthusiastic and committed candidate to apply for the  position.  Candidates should have previous experience working in a sales/customer services environment as this position will be the first point of call for customers with queries about products, quotations, order processing and deliveries.  It also entails providing support for our sales representatives.
Responsibilities
What will you be doing as Sales /Customer Services?
To develop an understanding of the hydraulic products we offer and undertake some product knowledge training.
Establishing relationships with our existing customers and developing one with potentially new ones.
Deal with any enquiries and needs from existing & new customers and to deal with the administration of sales.
Take and process customer orders/queries via telephone /email/website
Sending electronic quotes, order acknowledgements and invoices
Updating and maintaining customer records on the company CRM system
Be accurate when recording information, ensuring PO numbers and all correspondence matches accordingly
Ordering of components parts for customer with various suppliers
Liaise with the warehouse / logistics department to ensure customer orders are complete and ready for dispatch
Liaison and update documentation for couriers and transport companies  to ensure prompt deliveries
To be actively involved as part of the team during warehouse stocktake.
General office duties / any other ad-hoc duties as required
Requirements /Qualifications and Skills

Hands on experiance with CRM software and MS Office.
Ability to work under minimal supervision,    
Previous experience in a customer services focused role
Sales order processing experience is preferable
Organised, methodical and structured.
Professional in their approach to work
Flexible and adaptable
Salary and Benefits
    Salary: £20000-21500 depending on experience
    Working Hours: Mon – Fri 9.00AM- 5.00PM / 8:30AM- 4:30PM
    Holidays: 20 days holiday + bank holidays
    Includes Company Life Insurance.
    Opportunity to join a small and friendly team
    Free Parking
Location
Yuken Europe Ltd, 51 Spindus Road, Liverpool, Merseyside, L24 1YA
If interested please send a copy of your CV and a covering letter/ email to ms@yukeneurope.com 
We are Yuken Europe Ltd an international Company based in Speke near Liverpool Airport.
YUKEN EUROPE LTD at Compass Business Park, 51 Spindus Road, Liverpool L241YA is the European Headquarters for Yuken Kogyo Co Ltd and multinational company based in Japan with manufacturing sites inJapan, Taiwan, India and China.
Our head office Yuken Kogyo was established in 1929 is one of the leading Asian companies manufacturing Industrial Hydraulic Components.