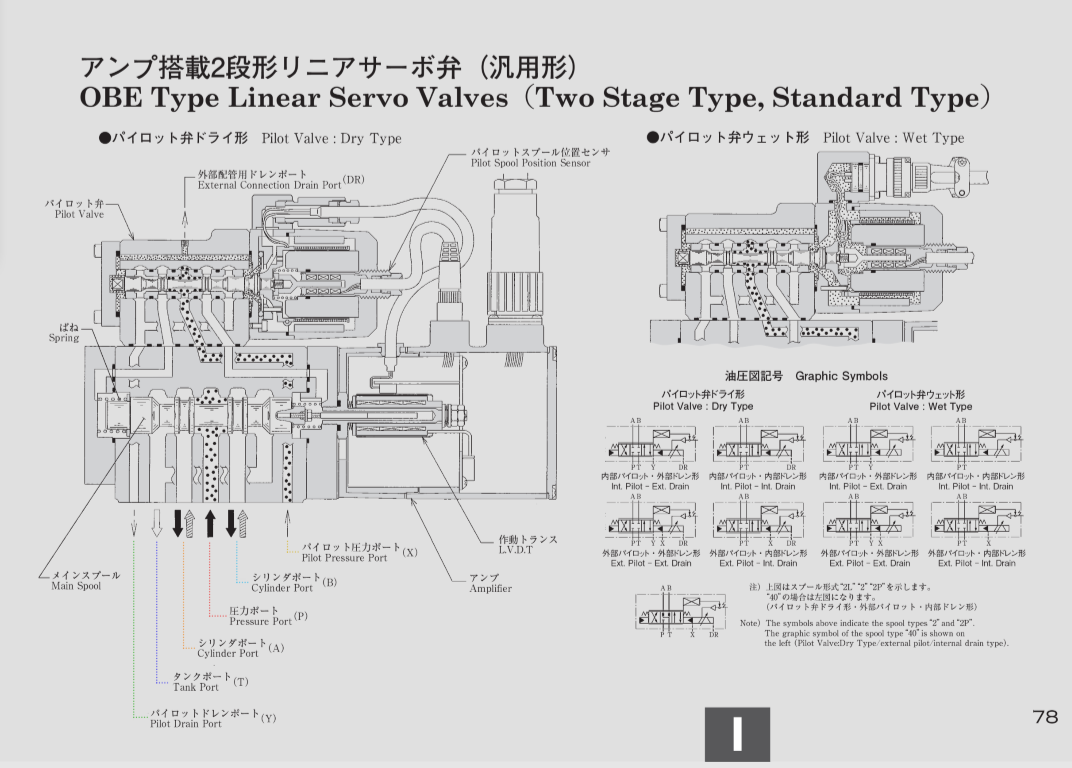 October 10, 2019
WHAT'S NEW / Hydraulic Products Blogs
0 Comment
LSVG/LSVHG High-Speed Linear Servo Valves: Uses and Benefits
Electro hydraulic servo valves are electrically operated valves that control how hydraulic fluid is sent to an actuator. These types of valves provide precise control of position, velocity, pressure and force and can deliver instantaneous and accurate responses. LSVG/LSVHG series High-Speed Linear Servo Valves are suitable for use in many different areas, and are great for things that require high speed and high precision control such as:
Injection moulding machines
Nibbling machines
Die casting machines
Vibration testing machines
Steel mill equipment
Cargo cranes
Flight simulators
Construction equipment
Mobile vehicles
Various testing equipment – they are often used in car crash testing systems
Aircrafts – to regulate the flow of fuel
Direct type high-speed linear servo valves have a simple structure that connects the linear motor, moving coil, the spool and the position sensor in series. They also use a compact and powerful linear motor as an actuator. Direct drive valve performance is constant no matter what the supply pressure, making them great in systems with fluctuating supply pressures.
On-Board Electronics (OBE) type linear servo valves are more compact valves that have been developed based on high-speed linear servo valves. The focus was on downsizing the pilot valve to make them smaller, to improve user-friendliness. The integration of the exclusive amplifier and the linear servo valve allow for high performance.
Two stage type linear servo valves have a direct type high-speed linear servo valve in its pilot stage to drive the main spool. They electrically control positioning of the pilot and main spools for excellent step and frequency response.
Yuken's LSVG/LSVHG servo valves have garnered an excellent reputation since their launch in 2001. They are incredibly popular for many reasons, as highlighted below.
Benefits:
High Speed Linear Servo Valves such as the LSVG/LSVHG are known for their high accuracy due to their low hysteresis of 0.1% or less. This allows the main unit to operate with much higher repeatability.
They are the world's fastest servo valves, with an impressive step response of 2ms. They provide high levels of step and frequency responses, which give them high response characteristics. These valves therefore ensure that the main unit works fast and can achieve unprecedented high response.
Due to their simple structure, the valves have excellent vibration and shock resistance and are capable of working up to 30 G-Force (3 times the level permitted in the Red Bull Air Race)
The valves also offer outstanding contamination resistance. This is because they have a simple structure that directly connects the linear motor moving coil, the spool, and the position sensor. They are the worlds only NAS 1638 class 10 contamination level Servo Valve, other conventional servo valves permissible contamination level is usually only up to NAS 1638 class 3. These valves can therefore contribute to greatly reducing the cost of fluid management.
If you are interested in purchasing a LSVG/LSVHG series high-speed linear servo valve, or would like to learn more about them, don't hesitate to contact us. Our team of experts will be happy to discuss how these valves can benefit you and your hydraulic machine.