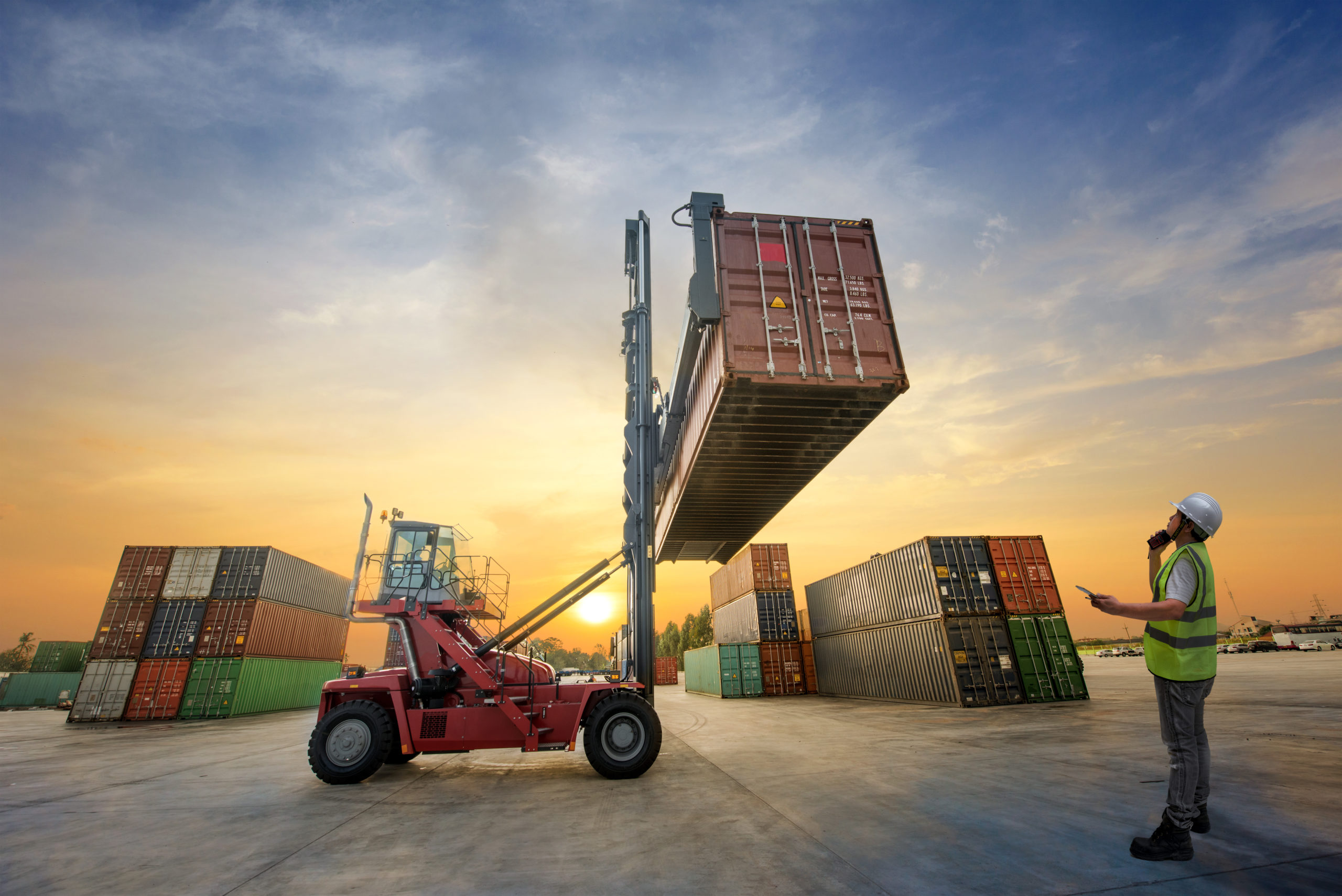 August 12, 2022
WHAT'S NEW
0 Comment
Another fantastic project delivered by Yuken Europe
A collaboration between Yuken Europe  and Marine Container Test Services has produced a revolutionary hydraulic solution in the world of logistics. The partnership, together with Oxford Rail Strategies and Bootle Containers, sees a new swap body that will contribute to the reduction of an established client's carbon footprint, setting them in the right direction on the road (or rails) to meeting their environmental objectives.
The height of road trailers has always differed from rail containers because of the height constraints on the rail network. Using the latest in design and hydraulic technology, the new curtain-sided rail container has a raising roof mechanism that allows pallets to be double-stacked, and the manufacturer to overcome an important barrier when transport by rail had not been a winning option before.
Hydraulic innovation
The hydraulic raising roof mechanism allows the client to double-stack its products easily with the roof being lowered to just above the height of the stock when loaded. This makes it compliant with the height requirements of rail transport, whilst allowing more products on board.
The success of the pilot sees plans unveiled to increase freight capacity on trains for distribution, an important step towards reducing the client's carbon footprint, with expectations that the project will have a profound impact on reducing the number of trucks that the company puts on the roads.
Yuken's Mike Maloney and Alan Ledson worked with the team to bring the Japanese precision engineering of Yuken's products and design approach to this game changing project.
"It has been an incredible project to be involved in and is the heart of Yuken Europe's ethos of providing solutions for a more environmentally sound future for engineering."
Mike Maloney – Hydraulic Sales Engineer UK and Ireland
Yuken Europe who we are 
Yuken Europe is part of the Yuken group; Yuken is a global company which has provided world class hydraulic engineering services since 1929. Focusing on the green agenda and working towards how to tackle climate change within the manufacturing industry.
Why Choose Yuken Europe Hydraulic Specialists?
Yuken is recognised globally for its outstanding products and bespoke services
Yuken listens to their customers so they can fully understand your needs and what you want from them
Yuken Europe Hydraulic Specialists provides the best solution so you can be prepared for any challenges you may face
The company dates back to 1929 in Japan and from 1980 as Yuken Europe Ltd.
Yuken offers a bespoke service in design and build of new devices for customers
To speak to an expert today call +44 (0)151 486 4696 or email office@yukeneurope.com